Durham Ranch Project
Permitting and Drilling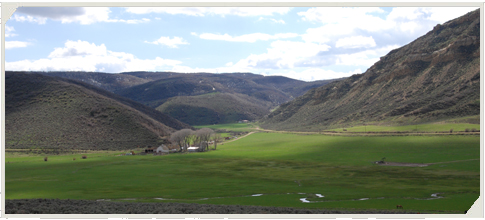 DESCRIPTION:
Durham Ranch is located in Moffat County, Northwestern CO. The Durham Ranch seismic survey comprises a 31 square mile area about 40 miles west of Steamboat Springs, CO. Durham Ranch has significantly varying topography, ranging from irrigated farmland to exposed cliffs to high mountain meadows. Livestock and wildlife are prevalent at Durham Ranch, which is a prime hunting location in Colorado. The Bureau of Land Management (BLM) has numerous restrictions in place to protect native species, including birds-of-prey, deer, and black bear. The staging area for the survey area is located at 7,500 feet above sea level, with portions of the survey approaching 9,000 feet in elevation.

PROJECT DATES: May 2008 - August 2008

CLIENT: GX Technologies
CONTACT: Shawn Rice shawn.rice@iongeo.com 713-789-7250

FEDERAL AGENCY: BLM - Little Snake Field Office
CONTACTS:
John Husband - Field Manager
Jerry Strahan- Resource Manager
Robyn Morris- Archeologist

ENVIRONMENTAL ASSESSMENT: Click Here for the EA in PDF form.