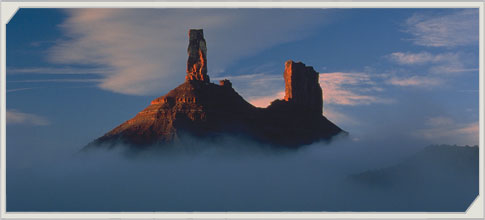 Castleton Tower, Utah.

Mission and History

Our Mission
Green River Energy Resource's mission is to fulfill America's energy needs through the exploration and transformation of nature's resources. In doing so, we will protect the environment for future generations and strive to leave no trace of our passing.
Organizational History
Established in 2004, Green River Energy Resources (Green River), a Nevada Corporation, provides those services typically subcontracted by seismic companies. Green River serves the geophysical industry by contracting permit, survey and drill services for both 2-dimensional and 3-dimensional seismic projects throughout the United States. These services may be contracted individually or as a whole for any given project. The key to Green River's success in the seismic market is through the compilation of superior GIS information prior to the commencement of operations and through the commitment of highly qualified project managers to administer each program. Green River specializes in exploration of federal lands both USDOI and USDA and has been recognized as a leader in the geophysical industry for development of 'Best Management Practices (BMPs)' in cooperation with the Bureau of Land Management.